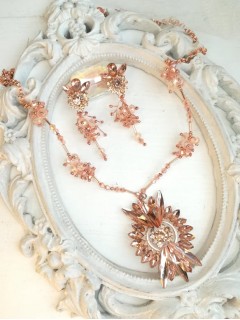 Elegant jewelry sets and individual pieces suitable for weddings, proms, parties, birthdays, ball events, and other formal black-tie events.
Each piece is bespoke and can be ordered in different colors so that it matches the rest of your outfit.
If you'd like to request a different model than the ones you see listed, please contact us before ordering.